Norwalk Community Hospital Named Top 5% in Nation for Pulmonary Care Excellence in 2020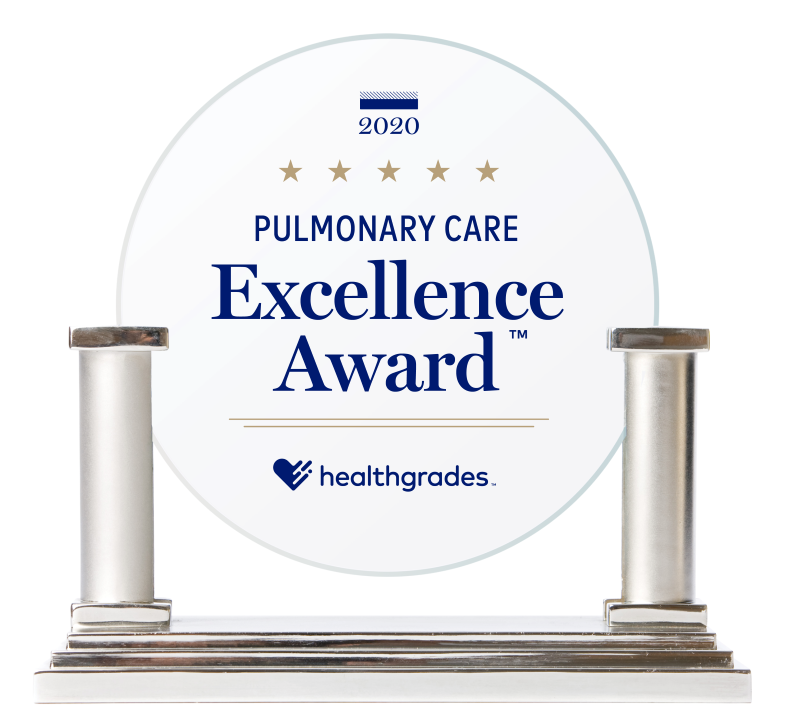 Norwalk Community Hospital is among the top 5% in the nation for Pulmonary Care Excellence in 2020, according to Healthgrades. This is the second year in a row the hospital received this national recognition.
Every year, Healthgrades evaluates hospital performance at nearly 4,500 hospitals nationwide for 32 of the most common inpatient procedures and conditions using Medicare data.
Norwalk Community Hospital's achievement is part of findings released in Healthgrades 2020 Report to the Nation, which highlights the importance of hospital quality to consumers.
"We have focused on providing excellent pulmonary care over the years," said Hospital Administrator Judy Fauria, "and this national recognition of our pulmonary clinical quality during a pandemic, which affects the lungs, underscores our role in caring for our community."
"The hospitals that stand out for exceptional performance in pulmonary care should be commended for their long-standing commitment to quality," added Chief Medical Officer Brad Bowman, MD, Healthgrades. "As consumers are increasingly savvy when it comes to finding and selecting a hospital, patients can be confident when they select a hospital, such as Los Angeles Community Hospital, that has achieved this Healthgrades recognition."
Norwalk and Los Angeles Community Hospitals are also recognized as a five-star recipient for treatment of:
Heart Attack 3 Years in a Row (2018-2020)
GI Bleed 8 Years in a Row (2013-2020)
Hip Fracture 7 Years in a Row (2014-2020)
Esophageal/Stomach Surgeries 7 Years in a Row (2015-2020)
Chronic Obstructive Pulmonary Disease 3 Years in a Row (2018-2020)
Pneumonia 2 Years in a Row (2019-2020)
Sepsis 2 Years in a Row(2019-2020)
In addition, Norwalk and Los Angeles Community Hospitals are the only hospitals in Los Angeles County to be a five-star recipient for Treatment of GI Bleed eight years in a row.
Healthgrades recognizes a hospital's quality achievements for cohort-specific performance, specialty area performance, and overall clinical quality. Individual procedure or condition cohorts are designated as 5-star (statistically significantly better than expected), 3-star (not statistically different from expected) and 1-star (statistically significantly worse than expected) categories.
View the full list of Specialty Excellence Award™ recipients here. To see the complete report, visit Healthgrades website.