Norwalk Community Hospital Improvements and Patient Safety Focus Benefit Patients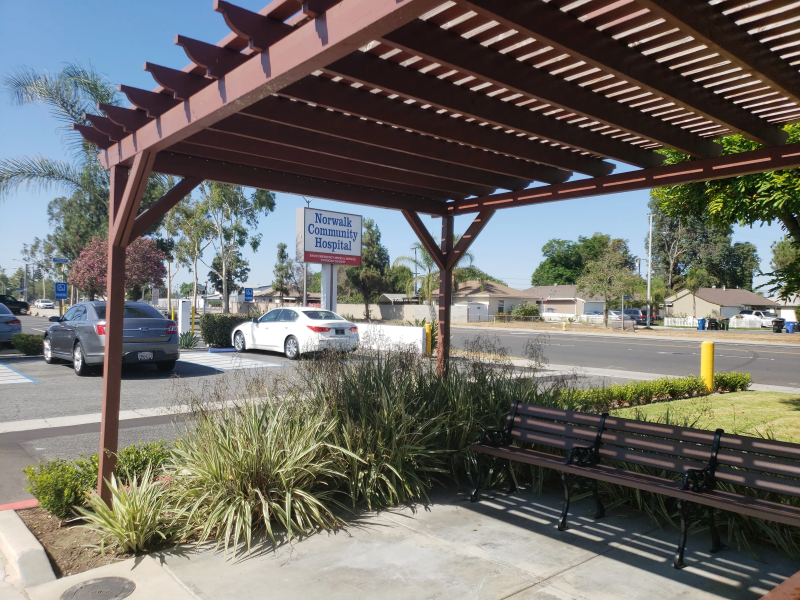 To continue its role as a valuable healthcare resource, Norwalk Community Hospital has been focused on hospital improvements and patient safety, which has resulted in several upgrades and, most recently, being named among the top 5 percent in the nation in 2022 for Patient Safety Excellence by Healthgrades.
"Through our 2022 Patient Safety Excellence Awards, we seek to recognize hospitals that excel in providing top-quality care for their patients while preventing serious injuries during hospital stays," said Healthgrades' Dr. Brad Bowman, chief medical officer and head of data science. "We are proud to name Norwalk Community Hospital as 2022 Patient Safety Excellence Award recipients and look forward to its continued efforts to make patient safety a priority."
In addition to patient safety and other clinical achievements, infrastructure improvements included improved ER and lobby access, upgraded lobby facilities, and repaved parking lot.
Norwalk Community Hospital added a new radiology ultrasound to aid in diagnoses, new sterile processing system to enhance infection control, and a new bladder scanner to improve accuracy.
The fully renovated lab has made significant improvements by adding advanced lab technologies, including a second Siemens Healthineer fully automated clinical chemistry analyzer to provide a backup lab system, improve workflow and turnaround time, and seamlessly connect with the emergency department; a Beckman hematology CBC analyzer to minimize the number of manual platelet counts; a new blood bank freezer to enhance blood safety; a new specialized shower to provide HAZMAT decontamination; and an onsite COVID-testing unit to perform immediate patient antigen and PCR testing.
"Our new onsite lab has been a great addition to the hospital and has improved turnaround time and reliability, which leads to shorter waits and stays in our emergency department," said Shana Crittenden, hospital administrator.
Future plans include renovating and beautifying patient rooms to meet the needs of a growing community.