Norwalk Community Hospital Supports Domestic Violence Emergency Shelter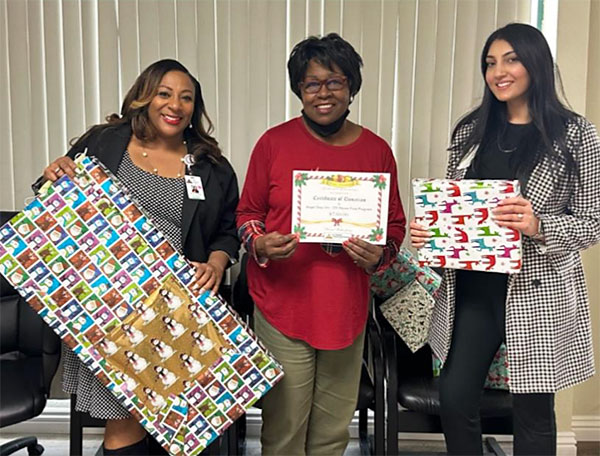 Thousands of Los Angeles and Orange County vicitims of domestic violence need support to escape dangerous situations, find safety, and begin to start over. Norwalk Community Hospital reached out to a local shelter with some holiday good tidings.
Angel Step Inn offers a safe and secure home for domestic violence victims, and offers services such as a 24-hour hotline, emergency shelter, counseling, case management, and education.
Norwalk Community Hospital Administrator Shana Crittenden recently presented a donation of $750 from the hospital, along with toys and other gifts for the women and children.
"It is important for us to support our community, and Angel Step Inn provices such important services to women and families," said Crittenden.
For more information on how to leave a violent relationship, call the Angel Step Inn 24-hour Crisis Line at (323) 780-4357.